Rani Collection: Earrings #2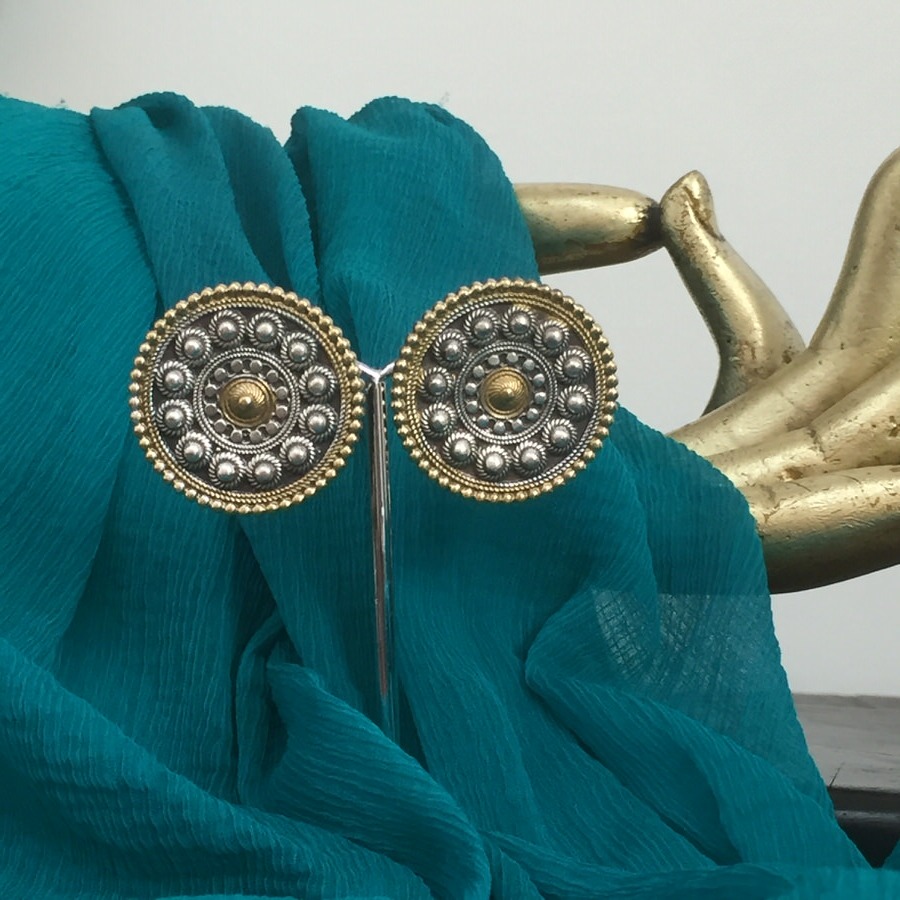 Rani Collection: Earrings #2
These beautiful stud earrings are intricately decorated with moulded detail.
SIZE: They measure 1 1/4 inches In diameter.
On our last trip to India we brought these back with a selection of costume jewellery, made to traditional designs in oxidised silver and gold coloured alloy with glass gems.
All of these pieces would make a fine addition to your Tribal costuming or look fabulous with any outfit. We've called it the Rani Collection having been to watch the epic movie Manikarnika while in Jaipur (do check it out).
FREE POSTAGE WITHIN THE UK. Click HERE for Delivery & Returns information. Please contact us first for International Orders.